Keto-Friendly Broccoli Cheddar Egg Muffins

Ingredients
· 10 eggs
· 1 tbsp. olive oil
· ½ yellow onion, minced
· 2 cups broccoli, minced
· 1 cup cheddar, shredded
· 2 garlic cloves, minced
· Sprinkle of salt and black pepper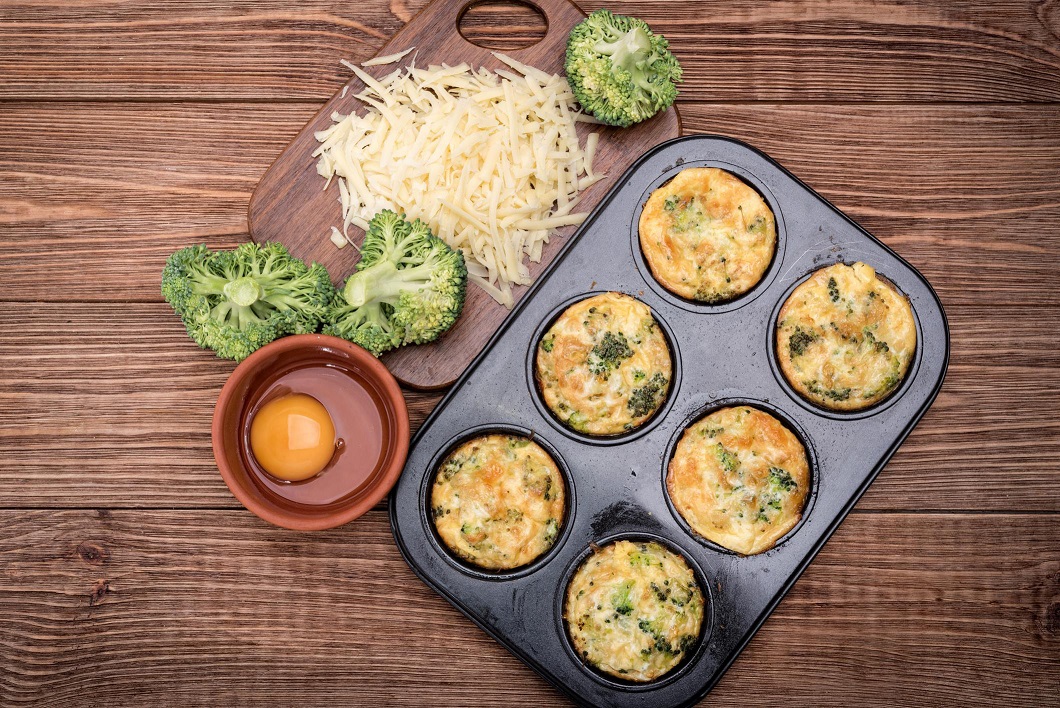 Instructions
In a bowl, whisk together eggs, spices, onion, broccoli, and cheddar cheese.

Preheat the oven to 350 °F (175 °C) and lightly grease a muffin tin, using olive oil.

Fill muffin tin with mixture and bake for 20–25 minutes.

Enjoy! Muffins keep well in the fridge for 3–4 days. They also freeze well and can be used as a make-ahead snack or meal.

Cheers to happy and healthy eating!
Makes 10–12 egg muffins.


Angela Wallace
A registered dietician with the College of Dietitians
of Ontario, personal trainer and family food expert
who specializes in women and child nutrition and
fitness, she loves helping families get healthy
together.
www.eatrightfeelright.ca