Turkey Chili Lettuce Wraps
These wraps are a perfect way to repurpose chili from the night before. I am a big fan of leftovers, but sometimes it's nice to switch it up, so you aren't eating the exact same meal. When making chili, I love making lettuce wraps the following day. You can get creative and have fun with the toppings for your lettuce wraps. Get your family members to choose some toppings they'd like on their lettuce wraps to get everyone involved and interested in eating the meal.
Ingredients
1 lb. ground turkey (this can also be chicken or beef)
1 yellow onion, diced
1 bell pepper, diced
2 cups tomatoes, diced (these can be canned)
2 cups kidney beans (these can be canned)
1 cup lentils (these can be canned)
1 cup mushrooms, sliced
1 cup vegetable broth or tomato sauce (add more if you want more liquid)
2 tbsp. extra virgin olive oil
2–3 tbsp. chili powder
1 tsp. cumin
1 tsp. garlic powder
Sea salt and black pepper to taste
Note: I like to finely mince my veggies so that they are uniform with the ground meat (less chance they will be picked out by my kiddos), but you can keep everything chunkier as well.
For lettuce wraps: Use Boston bibb lettuce or romaine lettuce (they will hold best).
Toppings of choice: Shredded cheese, salsa, fresh jalapeño, corn, green onions, etc.
Chili Instructions
Heat oil in a large pot on medium heat. Add ground turkey and season with some salt and pepper. Sauté for 5–7 minutes or until cooked.
Add the remaining ingredients. Bring to a boil and reduce heat to low; let simmer for 30–45 minutes.
Place chili in bowls, top with any additional toppings, and enjoy!
Wraps Instructions
Place warmed up chili in lettuce wrap, top with additional toppings and enjoy (like a taco)!
Makes 6–8 tacos.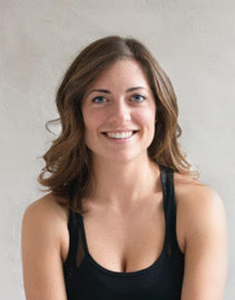 Angela Wallace, MSc, RD
A registered dietitian with the College of Dietitians of Ontario, personal trainer, and family-food expert who specializes in women and child nutrition and fitness, she loves helping families get healthy together.
eatrightfeelright.ca