Change-of-Season Tea and Super Soup
Change-of-Season Tea Recipe
Ingredients
¼ cup dried astragalus root (≈ 4 sticks)
¼ cup dried dioscorea (wild yam) root (≈ 3–4 sticks)
¼ cup dried codonopsis root (≈ 3 sticks)
¼ cup dried goji berries (≈ 3–4 tbsp.)
2–4 L water
Instructions
Bring to a boil and simmer for about 1–2 hours. Remove roots and store in glass jar in fridge. Can be reheated as needed.
Drink 1 cup per day during the change of season (e.g., 1–2 weeks on either side of the equinox).
Drink as a tea or use as a base for soups and stews.
Change-of-Season Super Soup
Follow the above recipe. Optional add-ins to simmer with root herbs:
Onions, peeled and halved
Garlic, peeled and halved
Mushrooms (cremini or portobello from the grocery store, or a few pieces of New Roots Herbal's dried Chaga
or Reishi)
Celery stalks
Carrots
Instructions
Throw everything in a large pot, with the dried roots and mushrooms. Add water, bring to a boil, and simmer 2 hours. Alternatively, you can thinly slice and sauté onions, garlic, carrots, fresh mushrooms, etc. You might need more water depending on how much you throw in.
Once cooled, strain broth or just remove the tough roots (astragalus, cordyceps, and dioscorea), and store in glass Mason jars in the fridge.
Warm up a cup a day, and add ½ tsp. of your favourite mushroom powder.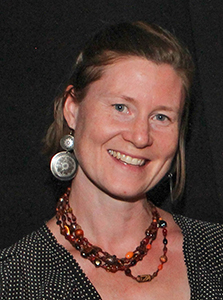 Krista Mackay, BSc, ND
Krista practices both in Montreal, Quebec, and Montevideo, Uruguay. A busy mom of two boys, she focuses on naturopathic general/family medicine, helping to find a reasonable balance to optimal wellbeing
and stress management, including nutrition, herbal medicine, and mind-body work.
kristamackay.ca