Biotin: Hair, Skin, and Nails
Biotin is a water-soluble essential nutrient associated with the B-⁠vitamin family and functions as an essential cofactor involved in metabolic reactions of the cell.[1] There are five known biotin-dependent enzymes (carboxylases) that are involved in the metabolism of glucose, amino acids, fatty acids, and cholesterol.[1] Symptoms of frank biotin deficiency include hair loss, dermatitis, and skin rash, including a characteristic scaly red rash around the eyes, nose, mouth, and genital area, as well as neurologic dysfunction.[1]
Deficiency
Biotin is found in many food sources, but is particularly rich in egg yolk, liver, and yeast.[1] The adequate intake (AI) for adults is 30 mcg, but 35 mcg for breast-feeding women. Risk factors for biotin deficiency include:
Prolonged consumption of raw egg white (prevents biotin absorption);
Total intravenous nutrition devoid of biotin;
Smoking (increased biotin catabolism);
Liver disease (decreased biotinidase activity); and
Anticonvulsant use (depletes biotin).
Finally, some research suggests that a number of women may be prone to developing marginal biotin deficiency during normal pregnancy.[1][2][3] One pilot study evaluated levels of the biotin-dependent enzyme propionyl-CoA carboxylase (PCC) in lymphocytes of pregnant women. Decreased activity of this enzyme indicated biotin deficiency. In a cross-sectional study, 18 of 22 pregnant women were assessed as having decreased PCC activity.[2] Similarly, in another pilot study, 4 of 4 pregnant women with decreased PCC activity were treated with a daily dose of 300 mcg of biotin daily for two weeks; biotin supplementation increased the women's PCC activity by a mean of 95%, suggesting that "marginal biotin deficiency is common in normal human gestation."[2] Moreover, biotin deficiency is linked to birth defects such as cleft palate and defects of fetal bone growth.[2] Another study found that breast-feeding women excreted "76% more… of the biotin catabolite bisnorbiotin, indicating that lactation accelerates biotin turnover and loss."[3]
Evidence
Skin, Hair, and Nails
Biotin has been used for improving the health of hair, skin, and nails for decades.[4] Biotin has been used as a single agent for improving the health of fingernails, dosed at 2.5 mg daily for several months.[5][6] In one study, out of the 45 patients that could be evaluated, 41 (91%) showed a "definite improvement with firmer and harder fingernails after an average treatment of 5.5 ±2.3 months."[5] In another study, electron microscopy was used to evaluate fingernail brittleness, and this measure showed "less fingernail splitting and a 25% increase in the thickness of the nail plate in patients supplemented with biotin for 6 to 15 months."[1][6] Biotin has also been used as part of a complex formula used to treat acne.[7]
Finally, a pilot study found that biotin supplementation decreased dermatitis (skin rash) due to treatment with a specific class of cancer medications called epidermal growth factor receptor (EGFR), tyrosine kinase inhibitors (TKIs): gefitinib and erlotinib.[8] In all the patients, biotin reduced the drug-induced skin rash; notably, in two patients in whom the drug had been discontinued due to the skin rash being so intolerable, the administration of biotin allowed for long-term gefitinib or erlotinib treatment.[8]
In children with hair loss due to anticonvulsant medications, supplementation with 10 mg of biotin daily for three months was found to reverse the hair loss.[9] It is possible that biotin may be relevant for postpartum hair loss given the proposed prevalence of deficiency during pregnancy; however, there is a lack of data evaluating this outcome.
Neurological Health
A novel area of biotin research is its potential impact on the progression of multiple sclerosis (MS). A randomized, double-blind, placebo-controlled trial of 154 patients with progressive MS and evidence of disease worsening within the previous two years were given 300 mg of biotin daily or placebo for 12 months, followed by biotin therapy for both groups for 12 more months.[10] A total of 13 biotin treated patients (12.6%) achieved the primary endpoint of a measure of improvement in disability at month 9 (and confirmed at month 12), compared to none of the placebo-treated patients. Biotin treatment also reduced disability score progression and improved the clinical impression of change compared with placebo. Biotin was well tolerated. Similar results were obtained in an earlier pilot study by the same group.[11]
In conclusion, biotin appears to have a high safety profile, with up to 300 mg/d for two years reportedly well tolerated. Biotin may be an important nutrient in pregnancy and postpartum/breast-feeding. A modest amount of evidence suggests utility for improving the health of hair, skin, and nails in various populations. An exciting new area of research is the use of high-dose biotin in MS. Individuals should consult with a health-care practitioner to determine whether biotin is appropriate for them.
References
Higdon, J., Oregon State University. Linus Pauling Institute. Micronutrient Information Center. Biotin. ·https://lpi.oregonstate.edu/mic/vitamins/biotin · Updated 2015-10-21 · Accessed 2019-04-12.
Mock, D.M. "Marginal biotin deficiency is common in normal human pregnancy and is highly teratogenic in mice." The Journal of Nutrition, Vol. 139, No. 1 (2009): 154–157.
Perry, C.A., et al. "Pregnancy and lactation alter biomarkers of biotin metabolism in women consuming a controlled diet." The Journal of Nutrition, Vol. 144, No. 12 (2014): 1977–1984.
Pawlowski, A., and W. Kostanecki. "Effect of biotin on hair roots and sebum excretion in women with diffuse alopecia." Polish Medical Journal, Vol. 5, No. 2 (1966): 447–452.
Floersheim, G.L. "[Treatment of brittle fingernails with biotin]" (article in German). Zeitschrift fur Hautkrankenheiten, Vol. 64, No. 1 (1989): 41–48.
Hochman, L.G., R.K. Scher, and M.S. Meyerson. "Brittle nails: response to daily biotin supplementation." Cutis, Vol. 51, No. 4 (1993): 303–305.
Tolino, E., et al. "Novel combination for the treatment of acne differentiated based on gender: a new step towards personalized treatment." Giornale Italiano di Dermatologia e Venereologia, Vol. 153, No. 6 (2018): 866–871.
Ogawa, Y., et al. "[Prospective study of biotin treatment in patients with erythema due to gefitinib or erlotinib]" (article in Japanese). Gan To Kagaku Ryoho. Vol. 41, No. 4 (2014): 517–522.
Castro-Gago, M., et al. "The influence of valproic acid and carbamazepine treatment on serum biotin and zinc levels and on biotinidase activity." Journal of Child Neurology, Vol. 26, No. 12 (2011): 1522–1524.
Tourbah, A., et al; MS-SPI study group. "MD1003 (high-dose biotin) for the treatment of progressive multiple sclerosis: A randomised, double-blind, placebo-controlled study." Multiple Sclerosis. Vol. 22, No. 13 (2016): 1719–1731.
Sedel, F., et al. "High doses of biotin in chronic progressive multiple sclerosis: a pilot study." Multiple Sclerosis and Related Disorders, Vol. 4, No. 2 (2015): 159–169.
- - -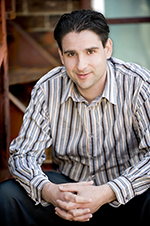 Philip Rouchotas, MSc, ND, is well-known in the community as a naturopathic doctor, associate professor, and editor-in-chief of Integrated Healthcare Practitioners.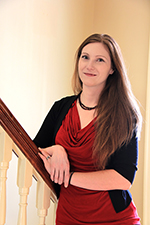 Heidi Fritz, MA, ND, is a practicing naturopathic doctor since 2007. Her areas of focus include women's health, children's health, chronic pain, and more.