Tips to Ride the Second Wave of COVID-19
"The most powerful weapon against stress is our ability to choose one thought over another."
—William James
None of us ever imagined experiencing in our lifetime the upside-down world we are now living in. Navigating the ever-changing learning situations for our kids, shared time with family and friends, and even reinventing ways to celebrate the holidays can feel overwhelming at times, especially amidst frequent reports of spikes in the curve and the widespread fear that is permeating the globe.
This is a time when exercising our creativity is crucial. While change is inherently difficult, it also opens new possibilities, as long as we are able to manage our stress and stay focused on leveraging aspects of our world that we do have control of instead of feeling debilitated by the tsunami of fear and uncertainty about the things we cannot control. Shifting perspective is good medicine.
Often, the simplest things can make the biggest difference. Here are a few tips to help you ride the wave of this storm.
Values: What's Most Important to You
I have found that a useful starting point when confronting any major life stressor is to first clarify one's values. This is no time for multitasking. Instead, setting priorities can be a useful step in offloading a significant amount of stress.
If you are a parent, you can not only role-model this process, but you can also teach this valuable life skill to your kids. As big and scattered as our adult world has become these past couple of decades, with globalization and superhigh-speed everything, the world of our children has become even more explosive and expansive. This is an incredible window of opportunity to introduce our future generation to savouring the simple pleasures in life such as cooking healthy food together, enjoying time in the garden and in nature, and learning new ways to communicate and have fun with each other.
Reach Out to Your Community
Even with physical distancing measures in place, community connection is now more important than ever. Do not be afraid to reach out to your neighbours for help and resources. If your in-person circle is limited, you can access online community connections. Amongst countless others, the Buy Nothing Project, Zero Waste Communities, and Organic Gardening groups are popping up everywhere, supporting individuals and groups in practical ways, helping members with health, food security, and financial insecurity challenges.
Remember that we are all in this together and you do not need to be alone during the second wave (or any other wave, for that matter).
Eat Unpackaged Whole Food
While health-and-wellness experts have been touting for a long time the benefits of eating unprocessed whole foods that are rich in phytonutrients, the messages about doing so now to support our immunity during this unique time have become even more emphatic.
There is a big problem with these messages, though: Unfortunately, many people do not feel confident or comfortable preparing meals from scratch. It is mind-blowing to discover how few young people (and many adults) know how to prepare even the most basic of recipes.
The great news is that it does not need to be difficult to learn to cook healthy meals. The key is to start with one recipe that looks delicious to you. Get the ingredients and give it a go. If you like it, keep making it for a while until it becomes second nature for you. Once you have mastered that recipe, repeat with a second dish. You won't become a virtuoso chef overnight, but you will be surprised and delighted by how fast your repertoire of new, healthy recipes will grow—and how much money you will also save by cooking more of your own food. This is a serious win-win opportunity.
Move Your Body
Not many things can help combat stress and calm the mind more than physical movement. There is something about getting your blood flow nourishing the contents of your wondrous cranium and tissues throughout your body that is a game-changer.
As we move into the shorter days of fall, however, it can sometimes be hard to follow through with our best intentions. Because of this, go easy on yourself. Avoid "shoulds" and other judgements about what you think the movement "ought" to look like. Instead, find forms of movement that you love to do even when the weather is not at its best or that you can easily do indoors. Dance in your living room, stretch or do yoga in your bed, jump rope on your sidewalk, or go for a walk alone or with a friend. Whatever you do, choose movement that brings you joy.
Indulge More and Do Less
In contrast to the familiar pressure to always do more, which is often at the expense of self-caring and pleasurable activities, experiment with doing the opposite! My beloved friend and colleague Dr. Robert Wadeson would half-jokingly talk about the art and wisdom of "being lazy." During this time of a collective pause, it is a fabulous opportunity to learn the skill of slowing life down and discovering the many gifts of mindful living.
Final Thoughts
One of the cognitive biases we have seen rise with this pandemic is the tendency to focus on our fears about things we cannot control. If you can resist this temptation and shift your focus more on the possibilities for transformation that are available, you will find a lot more ease and grace while moving through this second wave.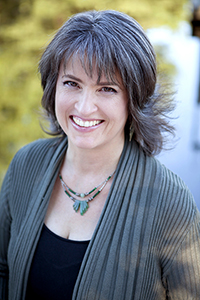 Theresa Nicassio, PhD, Psychologist
Theresa is a wellness educator, radio host, and the award-winning author of YUM: Plant-⁠Based Recipes for a Gluten-⁠Free Diet.
TheresaNicassio.com