Suffering with Allergies? Consider How Probiotics Can Help
Allergies affect millions of people in Canada, and finding cost-effective ways to manage their symptoms without side effects can be a challenge. While various treatments and medications exist, probiotics have emerged as a natural, safe, and affordable solution. Probiotics are live bacteria that can improve our gut health and, in turn, the immune system. Through their ability to modulate immune responses and reduce inflammation in the body, they can help manage allergies. Human studies show the effectiveness of certain strains:
In an 8-week clinical trial, 173 young adults who suffered from seasonal allergies received either a daily combination of 3 billion colony-forming units (CFU) of Lactobacillus gasseri, Bifidobacterium bifidum, and Bifidobacterium longum, or a placebo.[1]
Individuals who received the probiotics reported improvement in allergy-related symptoms, including nasal congestion, runny nose, postnasal drip, sneezing, conjunctivitis (red eyes), and itching of the nose or eyes.
In another clinical trial, 49 patients with perennial allergic rhinitis received either 100 ml of heat-treated fermented milk containing Lactobacillus acidophilus L‑92 or acidified milk without lactic-acid bacteria, for an 8-week period.[2]
The individuals who received the L. acidophilus probiotic had improvements in nasal and ocular symptoms. In addition, clear decreases of nasal swelling and colour of discharge were observed at 6 and 8 weeks. Results suggest that oral administration of L. acidophilus L‑92 can alleviate the symptoms of perennial allergic rhinitis.
For allergy sufferers, quality of life is often reduced during allergy season. These human trials demonstrate that certain strains of probiotics can reduce nasal- and ocular-related allergic symptoms.
Be sure to choose probiotics containing the studied strains; strains and the number of CFU will be listed in the ingredients. To ensure probiotics are fully viable, select probiotics that are refrigerated from manufacturing through to consumption. Opting for probiotics in enteric-coated capsules will ensure safe delivery to the intestines, thus maximizing effectiveness.
Both clinical trials were randomized, double-blind, and placebo-controlled.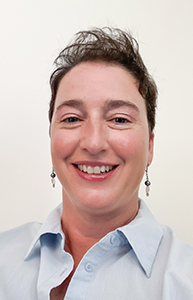 Annick Moffatt, ND
With more than 20 years of experience in the health domain, first in psychology, then as a naturopathic doctor, she brings a holistic approach to health problems.
---
References
[1] Dennis-Wall, J.C., T. Culpepper, C. Nieves Jr, C.C. Rowe, A.M. Burns, C.T. Rusch, A. Federico, et al. "Probiotics (Lactobacillus gasseri KS-13, Bifidobacterium bifidum G9-1, and Bifidobacterium longum MM-2) improve rhinoconjunctivitis-specific quality of life in individuals with seasonal allergies: a double-blind, placebo-controlled, randomized trial." The American Journal of Clinical Nutrition, Vol. 105, No. 3 (2017): 758–767.
[2] Ishida, Y., F. Nakamura, H. Kanzato, D. Sawada, H. Hirata, A. Nishimura, O. Kajimoto, and S. Fujiwara. "Clinical effects of Lactobacillus acidophilus strain L-92 on perennial allergic rhinitis: A double-blind, placebo-controlled study." Journal of Dairy Science, Vol. 88, No. 2 (2005) : 527–533.