Honey-Garlic Cauliflower Wings
Have an appetite for something sweet yet nutrient-dense and satisfying? Cauliflower and other cruciferous vegetables contain compounds that may prevent cancer. Therefore, swapping your typically deep-fried pub wings for some of these bites can be a bold move for your health.
Ingredients
1 medium cauliflower head, cut into bite-sized florets
2 large organic free-range eggs
5 garlic cloves
1 cup quinoa (water- or broth-based)
1½ cups gluten-free bread or panko crumbs
½ cup filtered water
6 tbsp. honey
1½ tbsp. gluten-free tamari soy sauce
2 tbsp. arrowroot powder
1 tbsp. onion powder
Instructions
Preheat the oven to 400 °F (205 °C).
Cut or dice up cauliflower from large heads into smaller pieces.
Prepare two small bowls: in one bowl, whisk two eggs together and set aside; in the other, place the bread or panko crumbs of your liking for preparation.
Dip the cauliflower in the eggs, then roll into the bread or panko crumbs, and place on a parchment paper–lined baking pan.
Bake for 15–20 minutes or until the coating is a dark golden or brown, and crunchy.
Sauce Instructions
Add the garlic, tamari soy sauce, onion powder, and honey to a pan and bring to a simmer on medium heat, stirring frequently.
In a small mason jar or bowl, mix water and arrowroot powder together and shake mixture together; then add to the pan.
Consistently stir until the sauce reaches a low boil again, and continue whisking and cooking until the sauce thickens.
Take cauliflower out of the oven and toss in the sauce; enjoy!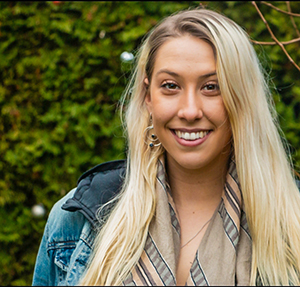 Megan Luder, CNP
A certified nutritional practitioner who is passionate about creating and educating on the health benefits of nutrient-dense whole food.
libertynourished.com