Caramel Apple Cream Tarts—Raw, Vegan, Paleo, Gluten-Free, and Refined Sugar-Free

These tarts are show-stoppers—they're perfect for entertaining, and you have the option of making the two-bite minitarts or the 4″ tarts. But at the same time, don't kid yourself. These are easier to make than you might think, and the ingredients are rather simple!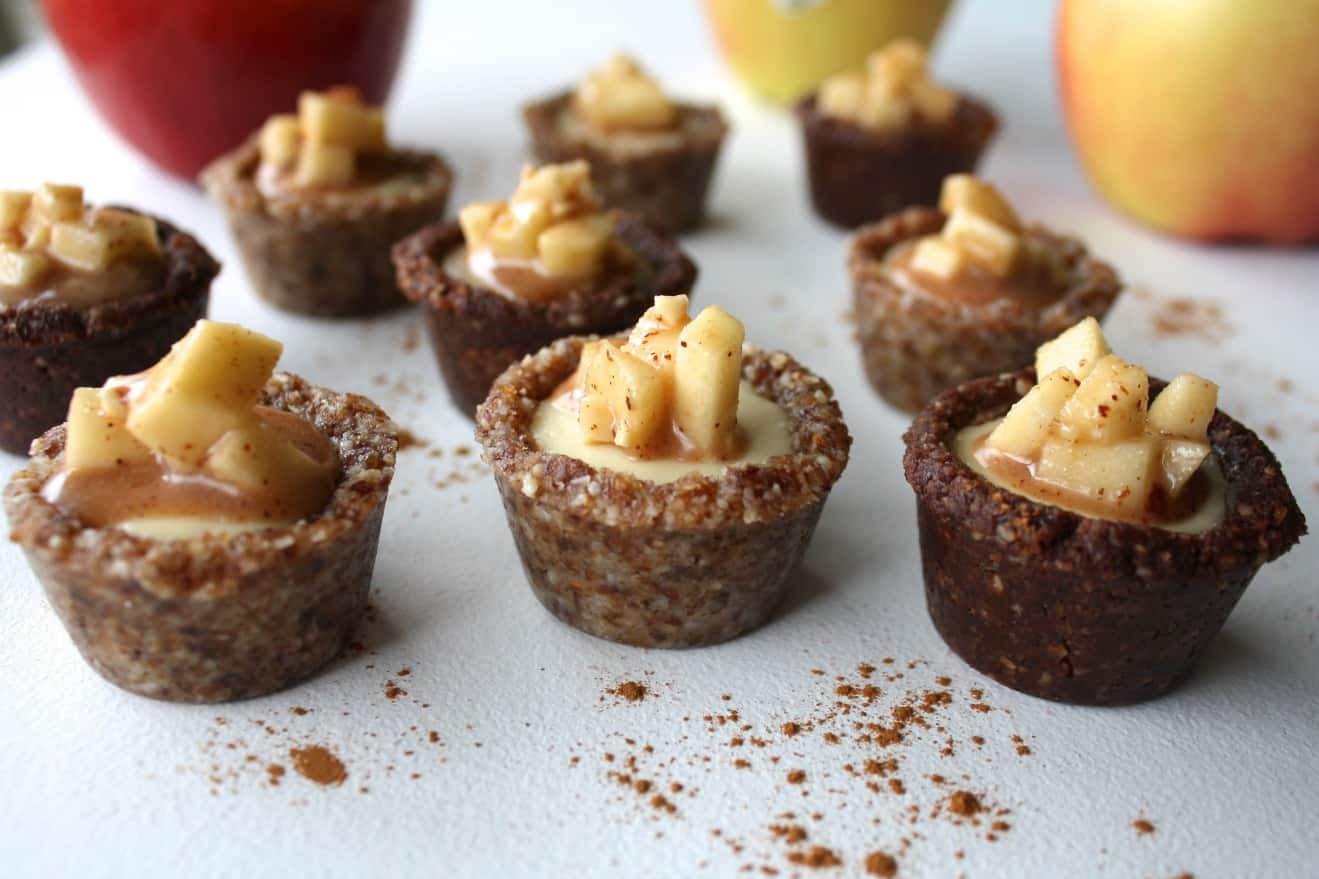 Crust
Ingredients
¾ cup raw almonds
¾ cup shredded coconut
½ cup raisins or pitted dates
1–2 tsp. water

Instructions
In a processor, finely grind the almonds and coconut. Add the raisins/dates, and process until they're ground. Add the water, starting with 1 teaspoon. The mixture should be moist and hold together when pressed. Press into 14–16 mini silicone muffin cups (about 1 tablespoon crust each) or four 4″ tart pans with removable bottoms.

Apple Cream Filling
Ingredients
1 cup peeled, diced apple
3 tbsp. melted coconut butter
3 tbsp. melted coconut oil
1 tbsp maple syrup
½ tsp. lemon juice
Instructions
Blend all ingredients in a blender until smooth and creamy. Pour into the crusts and place into the fridge for at least 8 hours to firm up.

Caramel Apples
Ingredients
1½–2 tbsp. maple syrup
2 tbsp. almond butter
1 tbsp. melted coconut oil
½ large apple, peeled and diced small
Optional: ½ tbsp. lucuma powder
Instructions
Whisk the syrup, almond butter, and coconut oil together until smooth. Stir in the apples. Spoon over the chilled filling.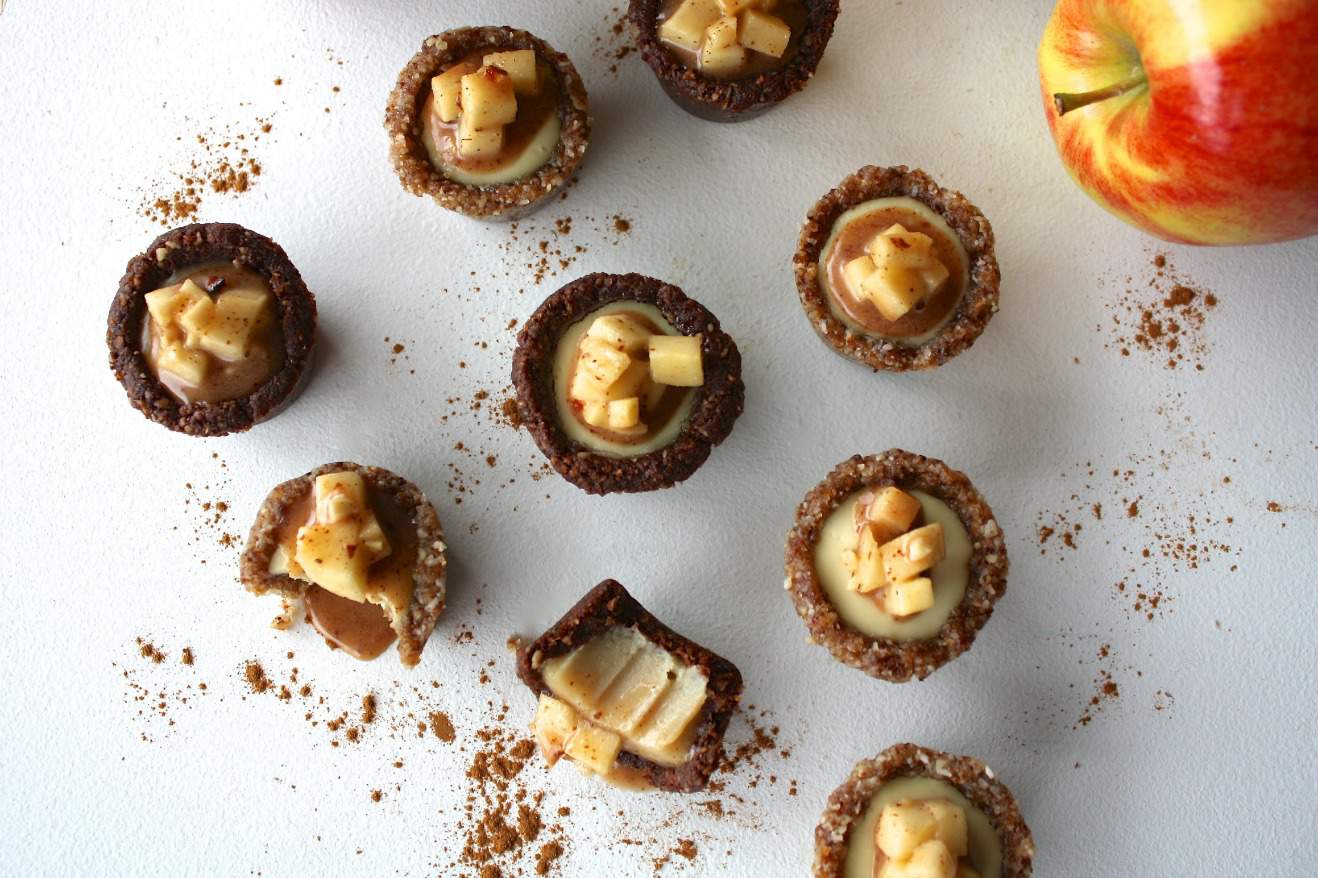 Heather Pace
A classically trained chef turned raw-dessert chef, she is a
travel bug, a chocoholic, and a certified yoga instructor.