Setagaya White Hot Chocolate Matcha
Ingredients
One 13.5 oz can coconut milk
½ can boiling water
3 tbsp. cocoa butter
1 tbsp. coconut oil
1 tbsp. New Roots Herbal's MCT Coconut Powder
2–3 tbsp. pure maple syrup (or your favourite sweetener)—for a sugar-free version, use New Roots Herbal's Sweet 'n Slim Erythritol or Stevia
Instructions
If you have a high-powered blender like a Vitamix, then add all of the ingredients to the blender and blend several minutes until very smooth and frothy. If you don't have a high-speed blender, then add all of the ingredients, except the cocoa butter, to a blender or food processor and process until smooth and frothy. It will only get frothy on a high speed and after a few minutes.
Add the mixture to a pot over medium heat, then add the cocoa butter. It is important to not use a tiny pot for this, as it will bubble. Once the mixture begins to boil, whisk continuously for a good 5 minutes so the cocoa butter melts and it cooks down slightly. It will seem very thin still after the 5 minutes because cocoa butter melts just like oil, so let the mixture sit for a few minutes before serving and it will thicken up more.
Whisk once more and serve. Top with whipped coconut cream for more healthy fats and a sprinkle of matcha. If you have any leftovers, store them in the fridge. It will get very thick, just rewarm and whisk it over the stove, and it will be as good as fresh.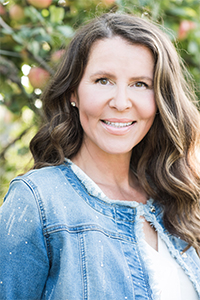 Tammy-Lynn McNabb, RHNC
A registered holistic nutrition counselor and television host/producer of Health Wellness & Lifestyle TV, she believes that eating healthy shouldn't be difficult and should never compromise taste.